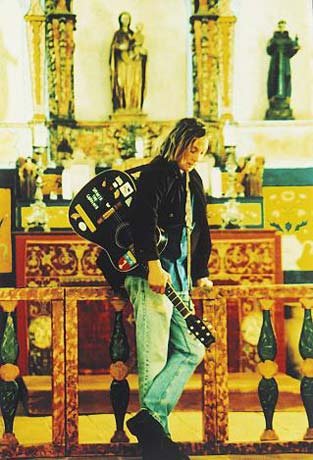 Spencer the Gardener
Musicians
Genre: Pop
Sound description: "Eighteen years, six countries, 1,019 club dates, 537 backyard parties, five CDs, one gigantic car crash :" There's perhaps no band more Santa Barbaran than Spencer the Gardener, whose brand of "California sun-kissed, Latin-tinged, genre-bending, big-band surf mariachi indie pop" is distinctively quirky and sonically unrivaled. -The Indy
RIYL: Cake, Jane's Addiction, B-52's, They Might Be Giants
Web site: http://www.spencerthegardener.com/
Email: spencerthegardener@hotmail.com
History
Eighteen years, six countries, 1,019 club dates, 537 backyard parties, five CDs, one gigantic car crash, 23 concert performances with acts ranging from The B52's to George Clinton & Parliament, from Coolio to Cake, from Poncho Sanchez to Peter Frampton. From television appearances on "Good Morning America" all the way to local cable access programs. From MTV to a #1 video single on YouTube in 2006 for a Thanksgiving Holiday single called "The Gobble Song." Four oceans, 3 lakes, 2 peninsulas, 1 isthmus…It's "Spencer The Gardener." A California sun-kissed, Latin-tinged, genre-bending big band surf mariachi indie pop affair….

Upcoming shows
None scheduled
Formed
Santa Barbara, CA
Influences
Violent Femmes, Cake, Latin Playboy's
Current status
They play at Soho on October 6, with original trumpeter Nate Birkey. And right around the corner, coming at you again, "The Gobble Song" will celebrate a November 1 re-release.