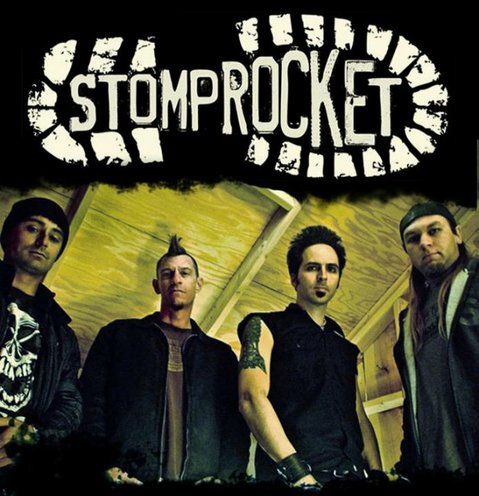 Stomprocket

"Beautiful Misery"
"Mess of Twos"
"Remake Me"

Musicians
Genre: Metal
Sound description: High energy, melodic hard rock with a metal edge
RIYL: Thrice, Killswitch Engage, Avenged Sevenfold, Metallica, Bush, Alice in Chains, Anthrax
Web site: http://www.stomprocket.net/
Email: sepsispod@gmail.com
History
Stomprocket's sound is comprised of hard rock roots, laden with metal guitar riffs and topped with pop influenced, yet aggressive, vocals. Over the years they have received airplay on over 20 major radio stations across the Unites States from New York to San Francisco as well as a few overseas (KJEE, KIST, WFNY, KITS, WKRK, 104.6 in Karlsruhe, Germany, to name only a few) and performed up and down the West Coast from Palm Springs to San Francisco alongside acts such as the Ataris, Sugarcult, Snot, the Atomic Punks, 8 Stops 7, and many more.
In 2006, Stomprocket beat out over 34,000 bands to make it to the top 5 in the "Garageband Faceoff", a national radio competition with a listening audience of over a million. This helped to greatly increase Stomprocket's fan base, both in the United States and abroad. Their new CD, "Beautiful Misery" is available now.
Upcoming shows
None scheduled
Formed
2000, Santa Barbara, CA
Influences
Thrice, Avenged Sevenfold, Metallica, Bush, Alice in Chains
Current status
Currently writing new songs for our next CD and playing shows around Southern California
Discography
Inside Out
2007