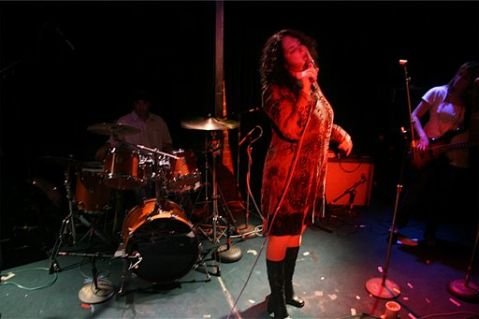 Strangebird

"Clawhammer"
"Raffle Song"
"Slinky"

Musicians
Genre: Garage rock
Sound description: It's melodic. It's loud. It's kinda psychedelic. We could use every adjective in our Secretary's Handbook (c. 1967) and still not describe the unsettling mixture of driving guitars and dynamic vocals that make up our sound. Come hear it. It's fun. We'll let you run the projector.

Hauntingly attractive melodic rock with a hint of psychedelia. Lead singer Violet of the Pacific's beautifully classic voice leaves behind the essence of hard alcohol and empty barstools. -The Indy
Web site: http://www.myspace.com/strangebirdrocks
Email: white.violets@gmail.com
History
Born in a brewery in Carpinteria, Strange Bird sings songs about lies, electricity, and fire.
Upcoming shows
None scheduled
Formed
2005, Carpinteria, CA
Influences
MC5, Calexico, PJ Harvey, Neko Case, Flaming Lips
Current status
Active and rehearsing with our new drummer.