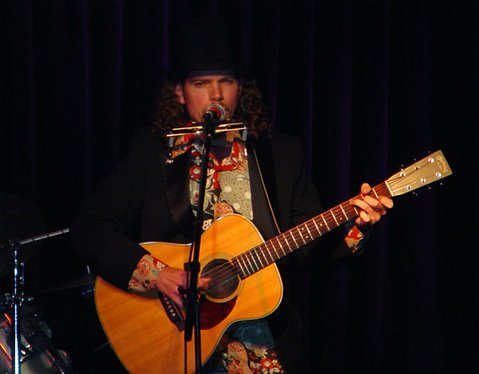 Ted Hoagland

"Flush"
"Indian Summer"

Musicians
Genre: Rock
Sound description: With influences as diverse as Bob Dylan, Radiohead, and the Beatles, The Hoagland Conspiracy employs harmonica, guitars, and steady drumming to create infectious music that compels you sway back and forth, eyes closed with a smile on your face. With a hint of a southern drawl, the lead singer's pleasing, relaxed vocals make for easy-listening tunes along the lines of Phish. -The Indy
RIYL: Bob Dylan, Tom Petty, Todd Snider
Web site: http://www.tedhoagland.com/
Email: ted@tedhoagland.com
History
Ted Hoagland is a Santa Barbara artist playing original music and classic covers in a range of styles from '70s funky rock to Americana to alt-country to old-time inspired blues. And they jam too. His Hoagland Conspiracy released its self-titled debut CD in November 2005. The single "Flush" appeared on the Solutions for Dreamers: Season 2 compilation. The band has played Earth Day in I.V., the Goleta Lemon Festival, SOhO, Rocks, The Maverick Saloon, and Muddy Waters.

Upcoming shows
None scheduled
Formed
2003, Santa Barbara, CA
Influences
The Beatles, Bob Dylan, Grateful Dead, Hank Williams, Radiohead, Tom Waits
Current status
Ted is performing in the Santa Barbara area with The Hoagland Conspiracy as well as solo acoustic. A new album is in the works.