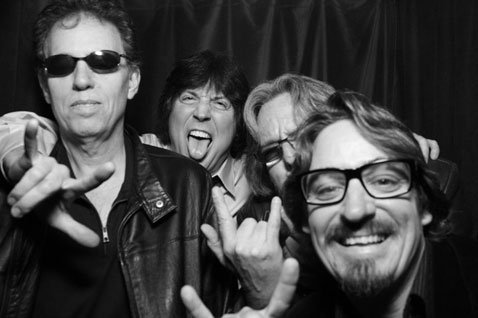 Tequila Mockingbird

"Rebel Yell"

Musicians
Genre: Cover band
RIYL: Classic Rock and Getting Down
Email: sbbob3@hotmail.com
History
Tequila Mockingbird (Formerly Dave's Not Here, and Santa Barbara Flash Mob) first came together up at Live Oak, where they would hone their sound to the delight of campers, and the annoyance of passing mountain lions. Thus commenced a long arc of providing the best of classic and modern rock and blues. All for the peeps to party down to, drink a beer to, get married to, raise funds to, stay up too late to, and wear out their dancing shoes to. Although the line up has evolved, The vocal styling of lead singer Bob McDermott has been a constant, as well as the thumping groove of bass player Jim Giles. With drummer Steve (Stevie Thunder) Timm, and the amazing guitar of Kevin (KP) Pampena, they have settled into a rock solid group that locals know they can rely on to keep their groove thangs shaking!
Upcoming shows
None scheduled
Formed
1998, Santa Barbara, CA
Influences
All the good stuff
Current status
Tequila Mockingbird can be found playing for the locals at favorite spots like SOhO, The Creekiside, and quite often at Dargan's. Show up at a Fiesta event, a wine sipping fund raiser for a good cause like the Black and Blue Ball, or the wedding of a good friend and you're likely to hear the boys doing their thing. Check YouTube for their video anthem "Brawl With The Betties!," the theme song for our awesome derby girls, The Brawling Betties.