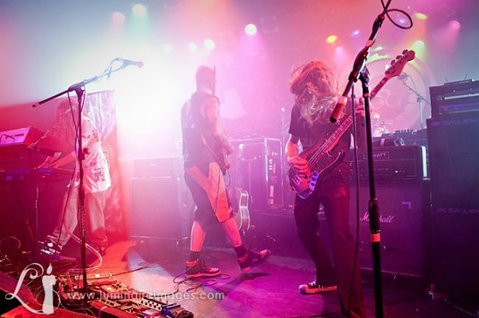 THE
AXIA

"Litha"

Musicians
Genre: Rock
Sound description: Classic Rock, Metal, and Something Psychedelic.
Web site: http://www.reverbnation.com/theaxia
Email: theaxia@yahoo.com
History
THE AXIA combines Classic Rock Roots, Modern Metal, with a touch of "Something Psychedelic". "AXIA" is for everyone who has been waiting to hear something new. "AXIA" offers a sound LIKE NO OTHER that's been long awaited by listeners everywhere. With an incredibly dynamic, full embodied sound and performance, The AXIA has shared the stage with such acts as: Ted Nugent, Drowning Pool, Filter, Cage 9, Nonpoint, L.A.Guns, The Exies, Devon Allman Geoff Tate, People in Planes, West Indian Girl, many more. "The Axia E.P." released in mid March 2008, followed with much success. Equipped with new concepts and styles, AXIA is finishing up a new album due the late summer of 2012. With the sound spreading and the fan numbers multiplying, The AXIA is creating the Rock Scene of the future.
Upcoming shows
None scheduled
Formed
2007, San Luis Obispo, CA
Influences
Dredg, White Zombie, Metallica, Queens of the Stone Age
Current status
THE AXIA is currently finishing up their new album at Avalon Studios and just started booking in support of their new release.