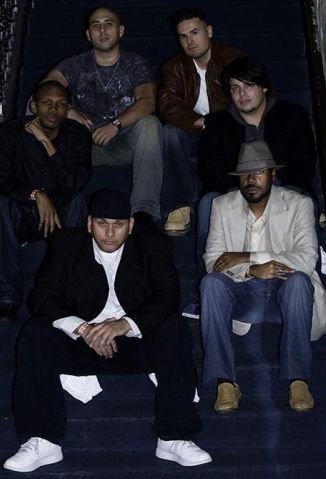 Unfadeable

"Callin' My Name"
"Don't Leave Me"
"Party Tonight"

Musicians
Genre: Rap/ R&B
Sound description: Mainstream rap and R&B with a strong rock 'n' roll influence.
Web site: http://www.myspace.com/unfadeable
Email: pheelo3@hotmail.com
History
As individuals, the members of Unfadeable have worked and performed together in shows around L.A. and the San Fernando Valley, as well in Ventura and Santa Barbara counties. They have opened for many notable bands, such as Bone Thugs 'n Harmony, Devin the Dude and Tha Alkaholiks. They have also played many other live shows with rock and R&B acts.
They draw inspiration from styles ranging from rock to rap to R&B. The band is made up of three musicians; ERG is the writer, composer, producer, and artist. GelDez plays guitar, keyboard, writes, and sings. The third member of the group is Philosophy who writes and raps with a conscious poetic style and delivery. Together, this unlikely trio brings an overwhelmingly powerful sound through the use of live instruments, pounding rock, and R&B riffs and tones.
Upcoming shows
None scheduled
Formed
2007, Santa Paula, CA
Influences
Too many to mention.
Current status
Signed to an independent label.