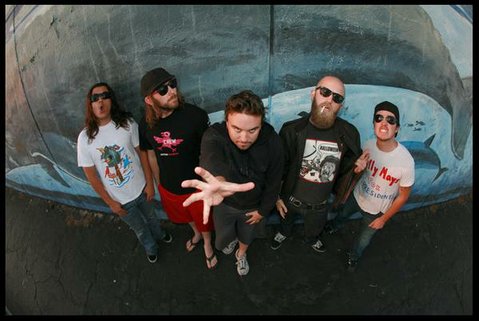 Woodpecker From Mars
Musicians
Genre: Hard Rock
Sound description: Rock, funk, and metal.
Web site: http://www.myspace.com/woodpeckerfm
Email: woodpeckerfm@gmail.com
History
A Faith No More tribute band, Woodpecker From Mars has only been a band for about nine months, but with already a slew of shows under their belt, including headlining shows at Velvet Jones on State Street.
Upcoming shows
None scheduled
Formed
2008, Santa Barbara, CA
Influences
Faith No More
Current status
Right now Woodpecker From Mars have a headlining show down in L.A. at, On the Rox at the Roxy July 17th. Mikey Doling, a once Santa Barbara resident, and current musician, is promoting and presenting this as a free show for everyone. We're always looking to play anywhere.