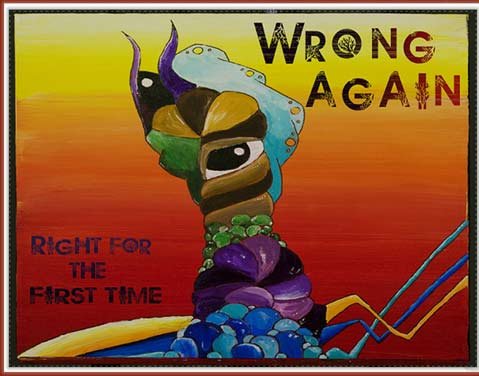 Wrong Again

"Premonition"

Musicians
Genres: Blues, Rock/Funk/Reggae
Sound description: A mixture of blues, funk, soul, rock, reggae, and more. Energetic, dynamic, organic, and bright.
RIYL: Ben Harper, Dave Matthews Band, Bob Marley, Parliament Funkadelic
Web site: http://www.myspace.com/wrongagainsb
Email: gabesoriano@hotmail.com
History

"Wrong Again" was formed on the grounds of UCSB (Santa Barbara) in 2005. Members and friends have come and gone, but the band retains a core of four members: Trevor Zinn and Gabriel Soriano share the role of frontman, both playing guitar and alternating between vocals and riffs, Niels Rasmussen plays bass, and Matt Hayes plays drums. Our sound can best be described as a combination of pop, funk, reggae, blues, and rock; however, we do not limit ourselves to the expected sound of these genres. "Wrong Again" has been compared to bands like Dave Matthews Band, John Mayer, Ben Harper, G. Love, Jack Johnson, The Who, and more. Our love of music is one we want to share with world. Our passion is one that keeps us driven and motivated. Our goal is to release quality music to the masses, accompanied by energetic, textured, and tight live performances.
Upcoming shows
None scheduled
Formed
2005, Santa Barbara, CA
Influences
The Beatles, Sly and the Family Stone, Led Zeppelin, Bob Marley, MUTEMATH, The Arcade Fire, Thrice
Current status
The band is currently performing throughout California promoting their latest EP, "Bootleg Melodies." The band is slated to record their follow-up EP, "Chasing Storms" at the end of October.