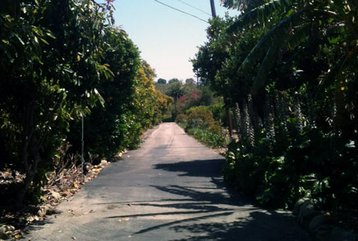 Rancho Dos Pueblos, San Jose Winery, and "secret garden" part of trek through The Goodland.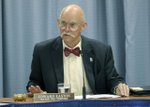 The Goleta city councilmember is ready for four more years.
Most Recent

Raise would go to voters on November ballot.
State Lands reports to Goleta City Council on plugging and abandoning, and a hydrogen sulfide monitor.
Two candidates vie for top spot in city's first mayoral election.
As it separates from Santa Barbara, help needed to change barcodes.
So far, one candidate each for two council seats and mayor's spot.
Opinion


Arts education is cultivating talent, discipline, cooperation, and joy.

There is a way we can eliminate the national deficit—maybe even the national debt—and at the same time reduce global warming and rescue endangered species.

The Hotel Incentive Program is a way to take control of our destiny in this tough economy.
Columns

Dead and dying trees endanger public and butterfly habitat.
Goleta embarks on step one of its district election process.

The current demand, to be discussed at City Hall March 7, is the third time up for the city.
Business

Goleta-based Deckers Outdoor Corporation will be getting a new 800,000-square-foot distribution center in Moreno Valley later this year, according to a company spokesperson.
Despite hopes for 2012 groundbreaking, Ice in Paradise still needs $750,000 to start.

With 300-something members so far, people have really embraced not only the gym's environmental philosophy but also its dedication to being welcoming.