Web, email, text-message, and radio updates for community emergencies.
A free service from The Santa Barbara Independent and KCSB 91.9 FM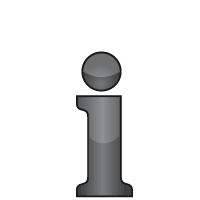 Keeping Up-to-Date When It Counts
Whenever emergencies face our community, the free IndyAlert service keeps you informed with timely email and text messages - the first line of our online, radio, and print coverage.
Here's how IndyAlert subscriptions work:
In the event of an emergency, a brief message will be sent to your cell phone or computer. This could be a natural disaster (for example: earthquake, wildfire, floods and flash-flooding, or other severe weather conditions), an event with the potential to cause general public harm, or a Highway 101 or major traffic artery closure - any of these problems would prompt an IndyAlert to your phone or inbox (or both).
But we won't stop there.
Our reporters, and our on-air radio partners KCSB 91.9 FM, will provide you with the most up-to-date information - from official sources, other media, and our own enterprise reporting. And we welcome and seek information from involved community members - photos, video, and on-the-ground stories.
Our simple goal is to provide the most accurate and current information the public needs to know.
Sign up for IndyAlert today, and let us keep you informed.
A Quick, 3-step Sign-Up for Emergency Alerts:
Step 1: Go here to create a free Independent.com account (if you are already a member go to step 2).
Step 2: Enter your email address or your cell phone number (or both) and click on "Subscribe."
Step 3: Confirm your subscription from our automated replies.
If it is an email, respond to the link we send you and your account is activated. For text messages you will have a code sent to your phone which you must place in an email you will also receive.
Remember, although we don't charge for our text messaging service, the regular charges in your current phone plan will apply to the messages you receive.

Subscribe to IndyAlert
Signing up for IndyAlert will keep you up-to-date on emerging and ongoing disasters and events which affect our area. These messages will go to your e-mail address, your cell-phone account, or both. Of course you may cancel this service at any time.
Problems signing up? Questions? Ideas?
Let us know at webadmin@independent.com
IndyAlert
FAQ
Further information about IndyAlert
The Origin of IndyAlert

Our website will track stories for you, based on keywords, and send out an Alert when a new story is published in your subject of interest. (Some examples, oil drilling, Film Festival, weddings, or state senate). You must be an Independent.com member - also free - to receive these Alerts.
We send out a Monday-Wednesday-Friday newsletter of current news, events,

&

information called The IndyInsider.
Our Events Calendar will remind you when an event is happening, either by e-mail or text message. Just check the "Event Tools" on the page featuring the event you like.
We have a complete list of various

RSS

Feeds - automatic delivery of new website stories - which is explained in detail here.
You can find out when your favorite local band is playing.
With two historic fires occurring in our area in 2007 and 2008, The Santa Barbara Independent, online and in print, pressed our staff into producing the best news and information coverage possible.
The result? We provided dozens of first-hand reports from the fire lines, updated maps (one of the best provided by a brillant Independent reader), photography, videos, and a wealth of community commentary and contributions.
In the past two years, The Independent has emerged as the go-to source for disaster and emergency news.
Our efforts gained us a strong audience for emergency information, gaining 34,000 visitors daily at its peak, frequent #1 Google news rankings, and most importantly the trust and appreciation of our neighbors.
With the combination of newspaper, online reports with multimedia, and the aid of station KCSB 91.9 FM (also a stand-out in Gap Fire coverage) and its far-reaching radio signal and 24-hour operation, we're happy to add text message and email alert system to the mix, to help our community stay informed.
We also will have streamlined methods of submitting articles, information, photos and video, and other methods of harnessing the reach and resources provided by our readers. And, as always, all of our online stories and announcements allow reader comments and contributions to further the discussion.
Utilizing the Best of Modern Communication
Our website provides around-the-clock coverage of Santa Barbara news and information, and in the past two years we've been on the literal front lines in many of Santa Barbara's disasters and emergencies. We report online daily and in our paper once a week, but in an emergency we found our website was sometimes inconvenient or unavailable (we're thinking here of the evacuations and power outages during the Gap Fire).
Our coverage begins with cell-phone, email, and radio alerts; we continue with online updates and on-site newspaper reporting.
By adding text messaging and email alerts, we can use the wide availability of cell phones to keep our subscribers informed - a particularly valuable tool for communication during a power outage. During the Gap Fire, hundreds of Independent.com members were received valuable information via text messaging, and so we are expanding that service.
We will also feature the fine reporting of KCSB 91.9 FM, our radio partner. The two-way exchange of resources and information between The Independent and KCSB 91.9 FM will provide a broader, more portable, up-to-the minute source for news and information during an emergency or disaster.
Our Radio Partner,
KCSB

91.9

FM

KCSB 91.9 FM is a non-commercial community radio station, located on the UC Santa Barbara campus and serving listeners in parts of Santa Barbara, Ventura, and San Luis Obispo counties. Unlike most commercial radio stations, KCSB is not automated and has programmers in the control room 24/7. This unique commitment to live programming — together with the radio station's mission of community service — makes KCSB a perfect partner for The Independent during emergencies. Both KCSB and The Independent were important sources of information during the recent Gap Fire.
With 24-hour staffing, a strong commitment to community news, and no commercial interruption, KCSB 91.9 FM is the perfect radio partner for IndyAlert.
"Radio has proven to be the only stable medium during significant public emergencies," said KCSB's Chief Engineer Bryan Brown. "KCSB is the only local station with trained staff on-hand 24 hours a day, 7 days a week, 365 days a year, who are able to pass on important information during times of crisis."
IndyAlert information will be shared between the staff of The Independent and KCSB, to keep the community informed during times of crisis.
More About
KCSB
Driven by an educational mission, KCSB broadcasts in the public interest and strives to offer music, news, and information that cannot be found on commercial airwaves. KCSB airs popular independent radio shows Free Speech Radio News, Counterspin, and Democracy Now! Students and community members are trained in media arts and become skilled music DJs, news reporters, sports broadcasters, or public affairs programmers. The radio station also is an active sponsor of events such as concerts and lectures. Go to www.kcsb.org for a program schedule.
Radio station KCSB-FM is on the University of California, Santa Barbara campus licensed by the Federal Communications Commission to the Regents of the University of California. KCSB is funded primarily by the students at UCSB and the community at large.
As a non-commercial, educational FM station broadcasting for the public interest, KCSB enters into no commercial contracts which allow access to the airwaves and it strives to provide programming substantially different from that carried by commercial broadcast media.