Article Tools

Print friendly

E-mail story

Tip Us Off

iPod friendly

Comments
Share Article
They're surrounding us, and we don't even know it. People from all walks of life, doing special deeds to help their fellow human. These are heroes of the highest order, individuals and groups who dedicate their time, money, and skills to helping the less fortunate, empowering the powerless, and teaching the students who require it most. These are Santa Barbara's Local Heroes, a breed that we at The Independent honor every year with this annual issue.
This year is especially sweet for us here at the paper, for it marks the beginning of our 20th year. That's right — it's been 20 years since The Independent was born, and if you remember, our first issue ever was Local Heroes, way back in 1986. We've upheld the tradition every year since, and we can now proudly proclaim it one of our region's proudest honors.
So here we go again. We give to you 23 individuals and groups who deserve our thanks and praise. Read on and be inspired to do your own works of good.
Special Delivering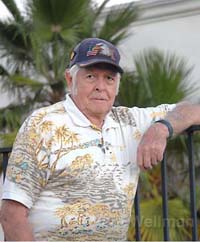 By Paul Wellman