Article Tools

Print friendly

E-mail story

Tip Us Off
Share Article
Camping Gear Store
Santa Barbara Outfitters
1200 State St., 564-1007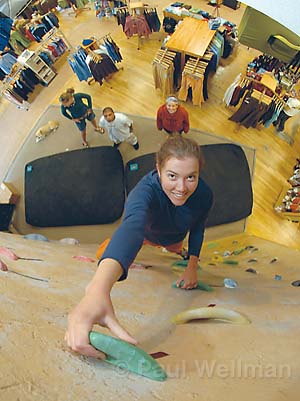 By Paul Wellman (file)
This has been a real triumph for new businesses everywhere, seeing as this one won for camping gear only three years after first opening. "We try to make people comfortable, but we also steer them toward the people in the store who have the most expertise in whatever aspect of camping the customer wants," said store manager Jessica Barcelona. "We have a good crew and a lot of loyal customers and that helps, too," she said.
Finalist Big 5 Sporting Goods
Sporting Goods Store; Place to Get Athletic Shoes
Big 5 Sporting Goods
3935 State St., 964-4749
By a huge margin, most athletes are amateur. They run on the weekend, surf when there are waves, play softball whenever the gang can get together. For the majority of all the kids who like to play outside or in a gym, the equipment needs to be affordable in a world scheme that includes paying for rent and eating. That's where chains like Big 5, with more than 300 stores, can help with great prices on stuff like athletic shoes. Constant sales and a lot of stock for the right item help us amateurs feel like we're well equipped to compete with the pros.
Finalists Sporting Goods Store: Sportmart Inc.; Place to Get Athletic Shoes: Santa Barbara Running
Fishing Shop
Hook, Line
&

Sinker

4010-5 Calle Real, 687-5689

Owner Yong Shin ruefully admits that his time for dangling a string in the water as an exercise of hope and faith has been diminished since he opened this store 20 years ago in order to facilitate others' piscine dreams. Now that the competing store in the Harbor is gone, this fishing emporium at the bottom of San Marcos Pass is left alone to heroically help human beings pursue the elusive evil creatures lurking in and at the bottom of lakes and the local ocean.

Finalist Big 5 Sporting Goods

Skateboard Shop
The Church of Skatan
26 E. Gutierrez St., 899-1586