77th Annual Children's Fiesta Parade
Takes place Sat., Aug. 4, 2007. Applications available in mid May. Contact the Children's Parade Headquarters at 8971982 to be put on the mailing list or stop by the Cabrillo Pavilion Arts Center, 1118 E. Cabrillo Blvd., 9am-5pm, Mon.-Fri. Application deadline is Fri., July 6. No cost.
Adderley School for the Performing Arts
Renowned L.A. acting coach Janet Adderley continues her outstanding Vocal Workshops and Musical Theatre programs offered Spring and Summer 2007. Summer Camps are 3-week sessions, culminating with abridged versions of Broadway musicals. Give your child a gift that will fortify them for a lifetime. 319-B Anacapa St., 899-3680.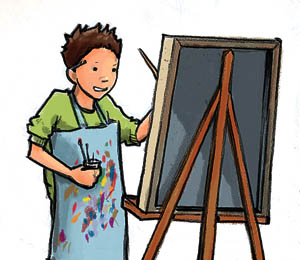 Illustration by Ben Ciccati