For the Record
171,750 acres burned
16,305 burned last 24 hours
Cost:$78.5 million

"A good plan executed today is better than a perfect plan executed tomorrow." - General George Patton Jr.
Jumping the Line
For most of the morning yesterday, smoke-filled skies made it difficult for operations leaders to see exactly how much of the Agua Caliente drainage had been burned.
Near Ogilvy Ranch in Mono Creek, hand crews were working hard to contain the fire along a ridge leading east to the Hildreth Jeepway, but nobody new for sure what was happening In Agua Caliente.
In the early afternoon when the inversion layer lifted, and with a bit more visibility, forward observers (FOBs) could see the fire had moved down into the canyon and was working its way south into Diablo Canyon. By 2pm, with the winds picking up in the canyons, the fire began a major run east directly up Agua Caliente.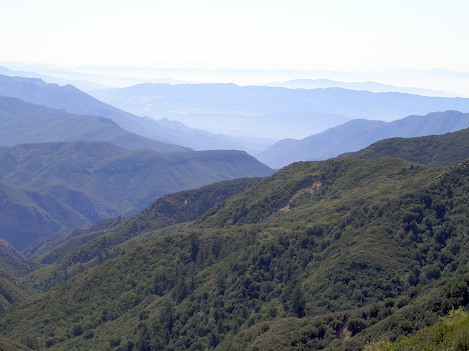 By Ray Ford