At this morning's briefing, operations leaders pointed to the large map behind them to emphasize how close the Live Oak team was to finishing the final line around the fire in the Pendola area.
"I think we're going to have good news for those down in Santa Barbara," Incident Co-Commander Chris Childers added. "We should have the final piece of hand line in place today."
If the Hot Shots get the work done today and close off the last two small sections of uncontained line, fire commanders may be able to declare 100 percent containment in the Live Oak Zone tomorrow or the following day.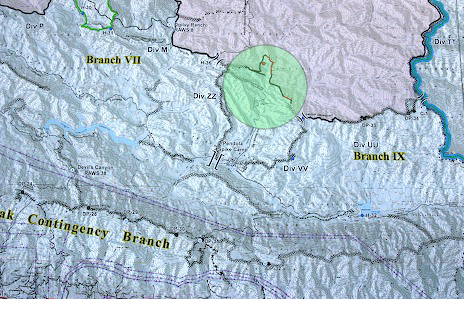 By Ray Ford