As soon as Thanksgiving was officially over, my 10-year-old sister started writing her Christmas list. She composed it in alternating colors of red and green and designated which items she could purchase herself and which she could not. They were typical requests for a fifth grader: CDs, video games, an iPod. What puzzled me was #9 on the list: "A Good Christmas."
A good Christmas? What does that mean? Perhaps that meant her single-handedly assembling our six foot tall Christmas tree while my mom was napping and I was at school? Maybe her obsessive counting of the number of wrapped packages addressed to her?
In my mind, I flew back to last Christmas. It was 7 a.m. when my little sister Michelle threw the door open and grandly announced "IT'S CHRISTMAS!"
We groaned. I threw my sheets over my head and pretended I hadn't woken up. My older sister Debbie did the justice of inquiring what time it was. It turned out that Michelle had been up for an hour already, but had been abiding by our parents' wishes not to wake us. Upon the news, Debbie fell back on her pillow and pleaded, "Just one more hour, okay?" I didn't have to raise my head to see the dejection in Michelle's eyes. She stumbled out of the room, but not before slamming the door with a few loud, angry comments at the two of us.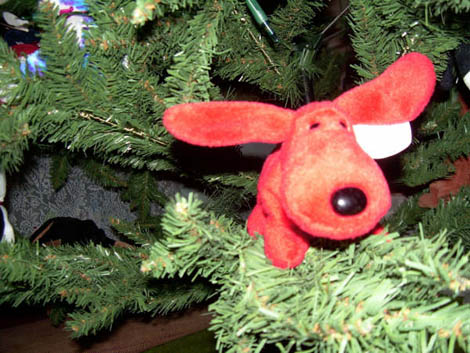 By Amy Chong