Article Tools

Print friendly

E-mail story

Tip Us Off
Share Article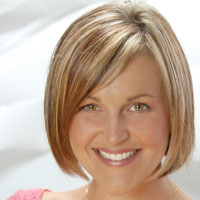 I was a football fan once, for about three weeks.
Eleven years old, I spotted a set of NFL pencils at the drugstore and was immediately enchanted by the rainbow of colors beneath the slick plastic packaging.
I didn't watch football. I disliked the mud, the unpleasant grunting, the nasty injuries and the way it made my father scream obscenities while I was trying to read Judy Blume. The point system seemed designed expressly to frighten away left-brainers like myself.
But, oh, those pristine pencils… Painted and printed in each team's gleaming trademark colors, they looked to me like long, hexagonal jewels, and I fingered them with something approaching awe. In particular, I fell madly in love with the more glamorous color combinations: The Seahawks' royal blue and sparkling silver, the Vikings' rich purple and vibrant yellow, the Dolphins' aqua green and coral orange and the 49ers' regal red and glittering gold.
Who knew football could be so astoundingly pretty?
I began to see the sport with new eyes, noting the way different teams adorned themselves with bright stripes or dark shoulder patches to appear faster, meaner, bigger or simply (and I applauded them for it) more fashion-forward. Helmets contrasted gloriously with jersey cuffs. Belts—my god, belts!—matched socks. To me, the entire gridiron looked like an astroturf catwalk.