As I drove inland on Highway 180 in my old sauna-like Camry last weekend, I reminded myself of what a friend once told me about making bad decisions: "If you make enough bad choices, people stop expecting anything from you at all. It's liberating."
In this case, the bad decision I'd made was to agree to meet a friend and her pal in Kings Canyon National Park at a specific time without actually figuring out how far the drive was from Santa Barbara-and I'd naturally compounded that bad decision by choosing to have a long leisurely breakfast before hitting the road, and then to make numerous pit stops for such essentials as iced coffee, a milkshake, a tamale, and more iced coffee.
So, six hours after I left my house-and an hour and a half past our agreed meeting time-I pulled into the park entrance drenched in sweat, where I was told it would take me another hour to get to the Cedar Grove Visitor's Center, where Lauren and I had decided to meet. (Fortunately, she had the forethought to remind me of this five minutes before I lost cell phone service.) I hoped that Lauren and I were at the point in our friendship in which she had seen me make so many bad choices that she no longer expected anything at all from me.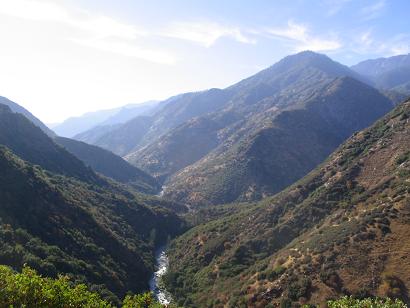 Hannah Tennant-Moore