What started as an auspicious Independence Day did not end that way, at least not for several area ranch hands repairing a water pipe in the Santa Ynez Valley. Sparks from a metal grinder ignited nearby brush, and the flames spread before the crew could stomp them out. The location was Bell Canyon-not too far from Zaca Lake and about as unfortunate a location for a fire to start as one could find. The canyon is narrow, rising 1,500 feet to the western end of Zaca Ridge-almost completely inaccessible country. Add searing heat and bone-dry vegetation to this mix, and the conditions exist for a major blowup once the brush has been lit.
The county Fire Department was on the scene within minutes, but what was to become known as the Zaca Fire had already developed a head. The initial objective in fighting a wildland fire is to build containment lines on either side of the blaze. "When a fire is running," explained Rich Phelps, a U.S. Forest Service spokesman, "you can't attack it on its leading edge. Rather, you begin building a box around it, and if you can build containment lines fast enough, you can circle around and enclose the fire."
Unfortunately, though fire crews were able to form containment lines on the bottom edge of the fire, they could not do so up the steep hillsides leading to Zaca Ridge without a lot more equipment. Strategies emerged. First, the California Department of Forestry & Fire Protection (CAL FIRE), Santa Barbara County Fire, and the Forest Service formed a "unified command" with incident commanders (ICs) from each of the agencies forming a decision-making team. While hand crews built the initial containment lines in the Bell Canyon area, the ICs initiated a long-range planning process that will lead to containment within a reasonably short period of time. "There isn't just a Plan A," Phelps said. There are plans B, C, and D-or more if conditions warrant.
For the latter part of Wednesday and Thursday, Plan A focused on holding the Zaca Ridge to the east and adding several miles of dozer lines west of Wildhorse Peak, down Schoolhouse Canyon to the Sisquoc River. If both of these lines held, the crews figured, the Santa Ynez Valley and country leading toward Santa Maria would be safe.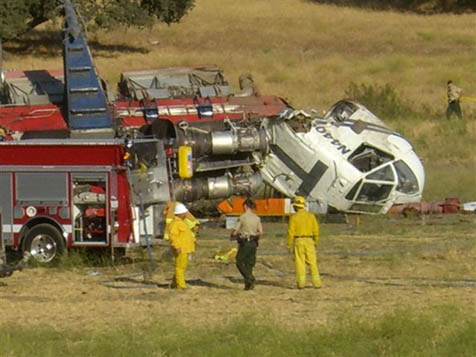 By J'Amy Brown