It's a shame Montage can't report how strongly Montecito was represented at last Saturday's Hope Ranch fundraiser to help Jerry Roberts defend a $25 million lawsuit brought on by his former and now notorious Santa Barbara employer. It's a shame, but as we have learned, there may be "ramifications" to revealing who's suing him, so Montage won't break the confidence.
But it's also a shame we can't list the names of the clergy, educators, philanthropists, politicians, attorneys, artists, writers, former publishers, non-profit leaders, former subscribers, and former advertisers who were among the 165 supporters gathering at Susan Rose's and Allan Ghitterman's home.
It's a shame we can't name the former and current reporters who attended the party and were honored along with Roberts.
It's a shame we can't tell you that community maven Mercedes Eichholz, on the occasion of her 90th birthday, was the most energetic, spirited, and vital person in the room - to prove it, she served up, by far, the best dish of the day.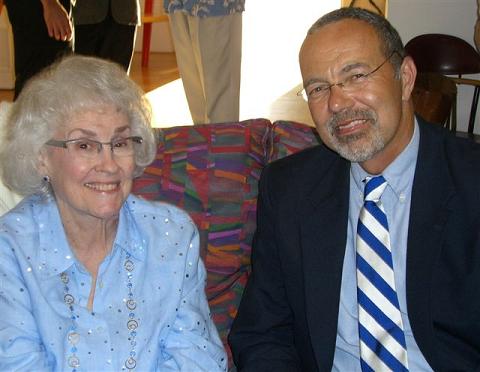 By J'Amy Brown