The revamped S.B. Bowl leads by example this summer by providing a little something for all musical palates, including the 12th Annual Mariachi Festival and Gwen Stefani. Other venues that may have slipped past your radar but come highly recommended are SOhO, Jensen Guitar's Mainstage, Velvet Jones, the Chumash Casino, and Muddy Waters. Whatever your preference and whichever your poison, don't let this summer pass you by without reaping the benefits of living in this sunny musical cosmos.
Paulina Rubio
The Latin-pop sensation and international superstar will dance and sing her heart out. Thu., June 21, 8pm. Samala Showroom, Chumash Casino, 3400 E. Highway 246, Santa Ynez. Visit chumashcasino.com.
S.B. Songwriter Showcase with Kenny Edwards and Fiona Kernaghan
Critically acclaimed local talents take the stage for a night of original pop-driven, guitar-based tracks. Thu., June 21, 7pm. Jensen Guitar Mainstage, 2905 De la Vina St. Visit myspace.com/sbsongwritershowcase.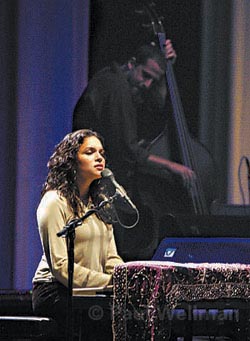 By Paul Wellman