When serious "Burners" get talking about their big event of the year, the legendary Burning Man festival, one group comes up over and over again-the Los Angeles-based Do LaB, led by the brothers Fleming, Jesse, Josh, and DeeDee, and their partner, Dream Rockwell, of the Lucent Dossier Vaudeville Cirque. This loose association of artists and creative engineers will converge on Santa Barbara County this weekend for a three-day festival of all that is cutting edge and green in the world of performance art, electronic and other music, and environmentally friendly outdoor activity. I spoke with Jesse Fleming of the Do LaB last week by phone, and he stoked my already active interest in attending this magical orgy of radical self expression.
How's it going, Jesse? I understand you have just returned from Coachella. Is that right? Yes, we were there until late last night. It's the biggest thing we have ever done-one acre of interactive performance and sound. The people at Coachella actually liked it so much they asked us to leave it up for the country music event this weekend, Stagecoach.
That's great. So you didn't have to break it down on Monday? No, and that was a relief. We will have to do it next week, but that's okay.
How long have you been doing Lightning in a Bottle? All told, it's been seven years now, but it hasn't always been done in this form. When we started out in the Angeles Crest Forest seven years ago, we didn't have permits or anything. We were essentially just a bunch of friends doing one-night events that, for legal reasons, had to be pretty much underground and invite-only. It's only in the last few years that we have taken Lightning in a Bottle and brought it into the world of the big festivals. Even though we have permits and clearances though, we are still doing things very much in the spirit of our original events, which means things are very open, green, and encouraging toward abandonment and self-expression.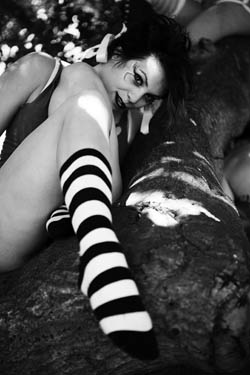 pixievisionproduction.com
pixievisionproduction.com