Where Old Computers Go: I decided to take mercy on the HP computer that had been living an abandoned life in one corner of my daughter Frances' place
It had done yeoman duty, mostly at the hands of granddaughter Natasha, who kept busy downloading every song in cyberspace. But then it developed internal maladies and I bought them a new one. So the other day, months after the new computer arrived, I dropped by to take the old machine off their hands. But what to do with the retired traveler of the information superhighways?
"Take it to the county landfill," one source advised. Dump it on freeway center divider at midnight? Toss it in a city trash can, where too many people unload their garbage?
Then I remembered Computers for Families. These magic people revamp the mysterious innards and turn them over to families with the desire for a computer, but who lack the bucks. I found the Computers for Families website and deposited the machine on the loading dock at the County Education Office off of Cathedral Oaks Road.
There I met Kristine White, the project administrator who assured me that the computer will get a good going-over and a new operating system, then a good home. So far this year nearly 1,000 computers have been contributed by individuals like me and businesses like Mid-State Bank and Trust - whose employees delivered more than 300 of them.
It's all possible thanks to volunteers and donations through the CFF Sustainability Campaign. Donors include QAD software - where daughter Wendy works - which came up with $15,000. The Four Seasons Biltmore gave gift certificates and Cox provides high-speed Internet access at a 75 percent reduction rate. Not every computer qualifies.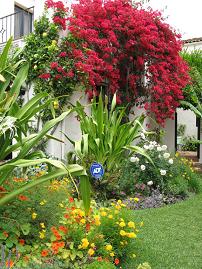 By Sue De Lapa