With Assemblymember Pedro Nava, California Superintendent of Public Schools Jack O'Connell and the Santa Barbara School Board looking on, Marilyn Garza, an eighth-grade science teacher at Santa Barbara Junior High School, was surprised at a special, schoolwide assembly with a $25,000 national educator award for her work Thursday.
The award, one of only 80 passed out to teachers around the country, comes from the Milken Family Foundation, a Santa Monica-based charitable trust, and was presented to her Thursday by Lowell Milken.
Garza's resume is impressive. She is currently the sciences department chair, her students' exit test scores are the highest in the school and among the highest in the district, she created a staff directory for the school website to keep parents in contact with teachers, and started a student-run video club.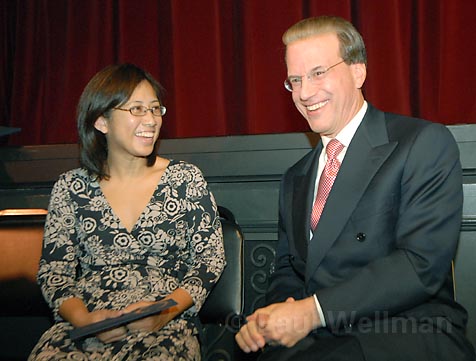 By Paul Wellman