If the costumes sold around town are any indication of this year's Halloween, it will be scary.
I went downtown last weekend searching for my outfit, finding last-minute crowds everywhere I went. I was disappointed by what I found-not just the line to get into Scavenge, but the costume supply. Every store I entered held the same display of pre-packaged costumes that held less material than what I was already wearing. The costumes for sale "are like strips of fabric," a girl lamented. Originally, people dressed up on Halloween to scare away spirits that returned once a year in hope of possessing a body. Maybe all we need these days is for ghouls to be afraid of exposed skin.
I think few will admit that the real reason behind their miniskirts and stiletto heels is the attention they receive, unwanted or not. Combine that with alcohol, drugs and a bunch of teenagers and just guess the results.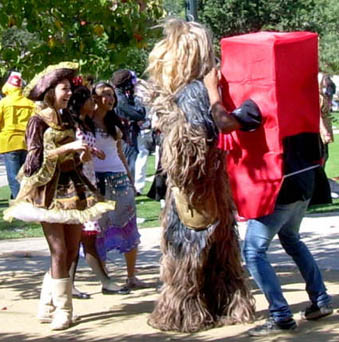 By Amy Chong