Last week, I went to the principal's office, and it wasn't because I wanted to.
First, let me clarify that I'm a good kid. I do my homework, I don't cut class, and I haven't been arrested. So naturally, when the call slip arrived, I racked my brain for what I'd done wrong.
I entered the principal's office to find a crowd from Video Productions clustered in the corner, failing miserably at their attempt to be inconspicuous. I was ushered into Dr. Mark Capritto's office to find my principal flustered.
"Suspicious, isn't it?" I remarked, taking a seat and trying not to show how nervous I felt.
"No, why would anything be suspicious?" he replied, excusing himself quickly. He returned shortly and told me to speak to the receptionist outside.
As I approached the desk, Ms. Henning pulled out a copy of my "Class Differences" article and proceeded to explain the problem. According to the student handbook I signed earlier in the year, I had violated school policy. It was stated that referring to organized groups on campus, like ASB, was not allowed, especially in the given context. She instructed me to take a seat and await conference with the principal.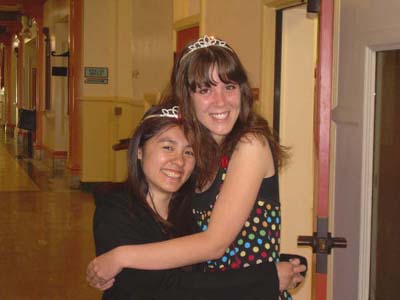 Amy Chong