Hopeful is too big a word. I have cut it down to little hopes, one peaceful day with a breeze. My hopes are not like big stones, but little stones rounded out and made of cement that will support a whole house.
-Yehuda Amichai
It was the season of yellow hills and relentless wind. The bike ride I planned to take had turned into a stroll, but I was rewarded by glimpses of secret lives: a family of wild pigs by the creek, a cocky young coyote loitering at the cattle guard, and a plumply handsome quail perched on a fence post. The ranch is a place where wild meets settled, and wild still prevails.
Later, as I sat at my desk scratching poison oak rash-the remnant of a recent brush against the brush-the phone rang. It happened to be someone who knows Hollister Ranch well: Tony Ochoa, who lived here as a boy in the 1930s. Tony hasn't been able to get out here for a while, but the ranch is a part of his soul, and he can see it in his mind as clearly as I can through my window.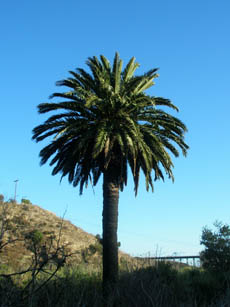 By Courtesy Photo