Toil and trouble, cauldron bubble, Montage has parked the broomstick long enough to stir up some Halloween tricks and treats and a few ghosts and goblins. Faster than you can say black cat, you'd better fly to these two events, planned for Wednesday, October 31:
S.B.'S LAST STOP: David Petry wrote the book on Santa Barbara Cemetery - literally. The author of The Best Last Place: A History of Santa Barbara Cemetery, Petry has been leading tours through the cemetery this past month, with the last one set for Wednesday, October 31, at 10 a.m.
On the tour, Petry not only talks about the history of Santa Barbara cemetery, located within Montecito's boundaries, but he also provides a comprehensive history of the changing way we treat death in America. Weed-strewn, gated, family plots, he says, have given way to large grassy memorial parks - which is no doubt why Montecito Water District slots Santa Barbara Cemetery into its "recreational" rate category.
Photo Gallery
Touring the Santa Barbara Cemetery
Tours of the Santa Barbara Cemetery are offered by David Petry, author of The Best Last Place. Photos by J'Amy Brown.
Petry's tour includes a visit to the cemetery's chapel, where its designers, George Washington Smith and Lutah Maria Riggs, are interred. Above the chapel's columbarium is a fine fresco, done in 1934, by renowned mural artist Alfredo Ramos Martinez.
Petry explores the grounds, pointing out an assemblage of interesting old markers, famous names, and tranquil manicured settings. If you miss his tour, and the spirit moves you to go it alone, the park is open from 8 a.m. to 5. p.m. Santa Barbara Cemetery is located at 901 Channel Drive. A copy of Petry's book is available in the cemetery's lobby.
VILLAGE POLTERGEISTS? The house moved, but we're told it wasn't a poltergeist! The Haunted House, a mainstay at text Coast Village Road Business Association's annual "Great Halloween Walk" will be moving to the Montecito Inn this year, away from it's longtime location behind Here's the Scoop.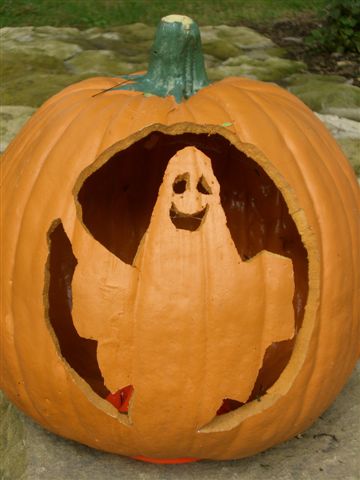 By J'Amy Brown