(Above photo: Learn about verb tenses in space in the Goleta School District.)
You don't see many headlines about the Goleta elementary schools. But in this case no news truly is good news. Enrollment is holding steady at around 3500 students, and as a basic aid district, the bulk of the district's funding is secure. Its share of the local property tax exceeds the state per pupil level of funding, and the District gets to keep the balance. However, there is a slight possibility that a recession-induced, lowered reassessment of properties might lead to reduced revenues to the Goleta District.
In addition, Superintendent Dr. Kathleen Boomer, said that the district may lose around $800,000 in state funds for categorical programs such as special education, gifted and talented education and programs for low-income kids. However, compared to districts such as Santa Barbara, Goleta remains relatively immune to the state's budget woes.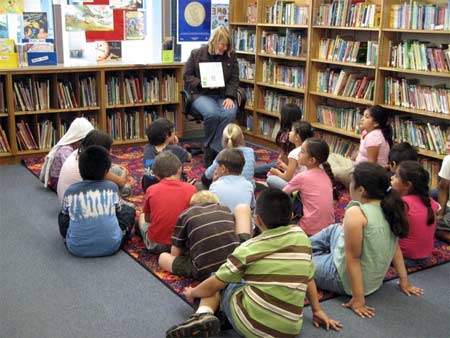 By Margaret Connell