Those lightning strikes last night that appeared to be benign this morning have ignited five new fires in the Santa Barbara backcountry.
The fires are burning in or near the San Rafael Wilderness in northern Santa Barbara County approximately 18 miles east of Santa Maria. For those who frequent the Foxen Canyon wine country, the blazes are several air miles north of historic Rancho Sisquoc and four miles east of homes along Tepusquet Canyon.
The Buckhorn Complex consists of three lightning fires located approximately one mile northeast of Bear Campground and three miles east of Tepusquet Canyon Road. As of noon today, the three fires had burned a total of about 60 acres and by this evening had grown in size to from 125 to 160 acres. The fire is burning in heavy chaparral, in rugged terrain, and is moving primarily northward up Bear Canyon. Currently the fire doesn't pose a threat to any structures.
The Owl Fire has now burned 15-20 acres in the Salsipuedes Canyon area, approximately two miles to the north of Chuchudas Campground in the San Rafael Wilderness. It is burning in heavy fuels in steep, inaccessible country
The Manzanita Fire is now 20-30 acres in size and is located approximately one mile east of Manzanita Mountain. This is outside the San Rafael Wilderness and is also burning in heavy fuels in country that is difficult to access.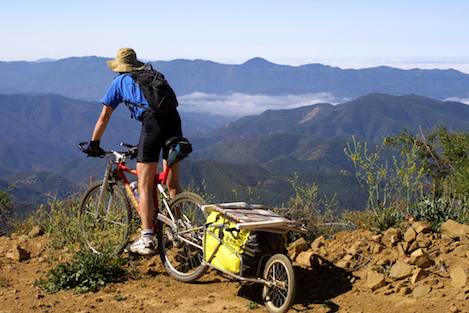 By Ray Ford