Valentine's Day is one of the few instances in which high school students act individually to make a collective difference. Of all the 180 days of the school year, this is the only day in which the normally monochromatic hallways explode in shades of red, pink and white. Yes, a simple change of clothes can change the atmosphere. Couples embrace at every corner and chocolate is eaten in class. I get trampled weaving my way through a mess of helium balloons, rose bouquets, and giant teddy bears. Oh yes, Valentine's Day is an elaborate event.
It shouldn't come as a surprise that this holiday is one of the most favored by high school students. This year, there was an entire school dance based on the concept of the "King of Hearts," and everything from radio to department stores remind couples to do something memorable for that "special someone." One teacher went so far as to instruct his male students of the absolute necessity to give their girlfriends something, lest it be the end of their relationship. One girl described the holiday as better than Christmas.
The hype leading up to Valentine's Day and my peers' extravagant displays of affection only adds to my general enthusiasm. At the same time adults cry, "Our youth have fallen prey to consumerism!" they instruct the boys that they "must" do something special for their sweethearts. Hypocrisy and material gifts can't equal true love.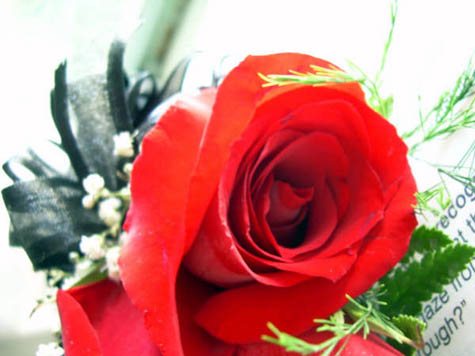 By Amy Chong