Cue fanfare for the students of the Buellton School District's Oak Valley Elementary and Jonata Middle schools who have come to appreciate music as a regular element of their education. Ron Zell, music teacher for both schools, and his extensive music program - which includes mandatory piano lessons twice a week for all students in 4th and 5th grades- will remain, decided the Buellton School Board with a 4-0 vote at the end of an emergency meeting on Thursday night.
While the parties involved seem happy at this decision they may soon be playing a different tune: the district is hurting for cash. It's reportedly expected to be short around $118,000 for the coming school year, and around $180,000 the year after that. In short, it's in the same unenviable position as school districts across the state. (Just this week, money troubles prompted the Hope Elementary School District to kick out the vast majority of transfer students while the Santa Barbara School District to send out pink slips to 51 junior high and high school teachers.)
Perhaps no one is more aware of the situation the schools are in than Zell himself. Having taught in the district for the past eight years and named Santa Barbara County's teacher of the year in 2007, he said he's gratified to see the community concede that his work in music education had added value to what Oak Valley and Jonata can offer students, even in troubled times.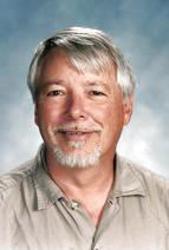 Jonata Middle School