Health assistants, the modern-day version of the school nurse, will spend fewer hours on Santa Barbara's campuses if two budget cuts approved by the school district's board last month are sustained in upcoming negotiations with California School Employees Association.
Known for bandaging cuts and dispensing medication, the district's 19 health assistants are actually trained to handle the range of health issues that can arise in school settings, including life-threatening allergic reactions, asthma attacks, immunization regulations, and adolescent angst. But the district's response to Governor Arnold Schwarzenegger's multibillion billion dollar deficit reduction plan could force some Santa Barbara school health offices to close an hour to two hours before classes end, leaving any potential emergencies in the laps of office staff at elementary, junior, and senior high schools. Debbie Pentland, a certified, registered school nurse who supervises the districts' three additional registered nurses (RNs) and the health assistants that work under them, said the board's decision is dicey.
"Anyone who walks in the shoes of a health assistant will know it's a lot harder a job than it looks," she said. "We have a bare-bones department as it is and we've kept a lot of kids safe." Ten percent of district students have asthma, Pentland said, 27 are known insulin-dependent diabetics. Two need monitoring for their liver transplants. At La Colina Junior High alone, seven children have a life-threatening allergy with the potential to trigger anaphylactic shock.
Schwarzenegger's deficit reduction plan calls for $4.8 billion in cuts to public education this year and next. Santa Barbara School District was compelled to eliminate $4 million from next year's budget. District administrators said reductions in clerical and support positions-a category that includes health assistants-haven't kept pace with recent enrollment declines and proposed aligning health assistants' hours to numbers of students at individual schools. For example, with just 368 kids, Cleveland Elementary health assistant Silvia Gutierrez's day could shrink from six hours-which corresponds roughly to the number of hours children are in class-to four hours. The district only has one only fulltime health assistant, at Franklin, who would go down to six hours daily. The year-round schools would have no health assistant during the intercession periods, when remedial and enrichment classes occur.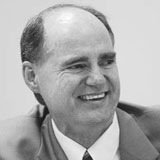 By Paul Wellman (file)