With family, friends, and neighbors by his side, James Wheeler changed his plea on Friday, October 17, at the Santa Barbara County Courthouse.
Wheeler is the 84-year-old Carpinteria man who was arrested on September 17 on charges of attempted murder when he attempted to kill his dementia-stricken wife and himself via carbon monoxide poisoning. Wheeler was subsequently released on bail by Judge George Eskin at a September 24 hearing. In an interview with The Independent, Wheeler spoke of the attempted murder-suicide as resulting from compassion for his wife and his desire to prevent their separation.
On Friday, Wheeler pled no contest to a count of attempted murder, and the charge of elder abuse was dropped by District Attorney Mary Barron. Wheeler also signed a waiver of his constitutional rights that would otherwise guarantee him the right to trial by jury. The plea, dismissal, and waiver had all been previously agreed upon by his attorney, Steve Balash, and Barron.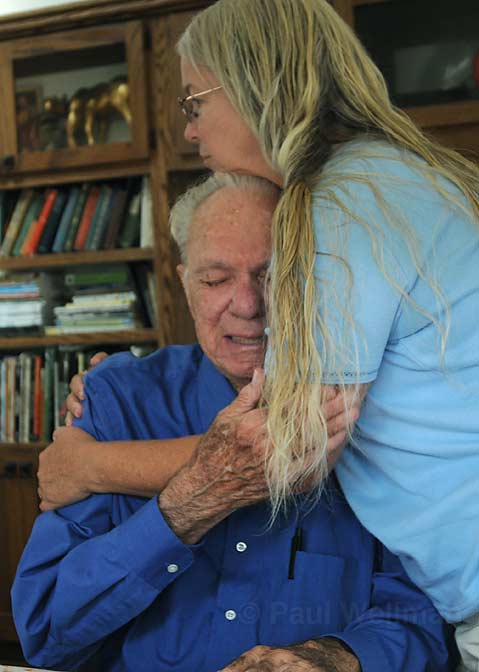 By Paul Wellman