Did you know that Pepsi is more than 10 times as acidic as orange juice? Think about this for a moment, because 10 times is a lot. Yet when it comes to wine, which is typically much closer to orange juice than colas on the acid scale, the mere mention of acidity often elicits an involuntary grimace from consumers. So many times I've described a wine as lively, crisp, and refreshing (very positive attributes in my book) only to be met with slight frowns and resistance. This never fails to leave me-along with most other wine professionals-feeling perplexed.
Try this at home: Fill a glass with water and add plain sugar. Now taste. No matter how much of a sweet tooth you have, plain sugar water is not very pleasant to drink. Next add a generous jolt of lemon juice. Taste again. Like magic, cloying sweetness is rendered refreshing by the addition of acid. Such is the alchemy of sugar/acid interplay-acid, in effect, lifts and supports sweetness and makes it "bloom" on the palate.
Acidity stimulates saliva production, which is vital to our ability to taste. Acid discourages bacterial growth and thus plays a significant role in the long-term stability, or life span, of a wine. Acidity is quenching. Acidity is not the enemy.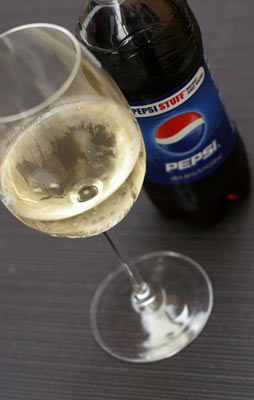 By Jen Villa