The Central Coast has a legacy of environmentalism, especially when it comes to issues that affect the ocean. Most famously, the Santa Barbara Channel oil spill of 1969 galvanized the modern environmental movement.
Santa Barbara again made national news last month when the County Board of Supervisors voted to urge California's governor to lift a moratorium on offshore drilling in the interest of accessing a source of revenue and energy. Among the many who protest the board's decision is ocean explorer, filmmaker, and educator Jean-Michel Cousteau, son of legendary Jacques Cousteau, director of the Santa Barbara-based Ocean Futures Society, and a leading voice for the preservation of marine ecology.
On Monday, September 22, Cousteau and his daughter and fellow marine explorer, Celine, will appear at UCSB's Campbell Hall to share their vision of the world's oceans and their crucial role in the future of human civilization. I spoke recently to the passionate Cousteau about the Ocean Futures Society and Santa Barbara's responsibility in securing the health of the world's oceans.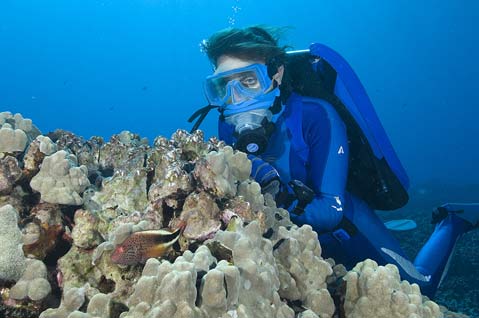 Carrie Vonderhaar