In 2003, after years of bouncing from one primary-care doctor I didn't like to another, good fortune led me to the offices of Naomi Parry, an earthy, fifty-something internist with a maternal streak. She earned my loyalty in a snap. As a fellow working mother, it felt safe to kvetch about life as well as health, and she didn't judge my penchant for alternative medicine. What a find.
I loved having my own doctor, someone who knew me and whom I could call in the spring when early blooms turned my eyes into a waterworks show, or when a sore throat lingered. Sadly, before the year was out, Parry announced she was closing her practice. The hours it demanded had become inordinate, she said, and she needed to spend more time with her family.
Darn.
A year passed before I began my search for a replacement. A friend recommended Anna Hays, also in solo-practice. She didn't take insurance, but if I paid with plastic, her office would bill my insurance and I would get a percentage of the fee reimbursed. At the time, it was doable. Hays was another winner; everything I could want in a doctor: sharp, funny, irreverent, personable, and she spent an hour with me once a year for a physical. Then, in May 2008, when I was in for an ear infection, she said she too was closing her practice. She'd been offered a lucrative position caring for inmates at a California State Prison, where healthcare has been so inadequate, the entire system was put under the supervision of the court. Handing me a short list of Santa Barbara internists she recommended, we said goodbye.
Shucks.
Was losing the two best physicians I've ever had in four years just bad luck, or is there something unhealthy about Santa Barbara's healthcare system? A few phone calls provided the answer. Santa Barbara internists and family practice physicians in solo-practice (as opposed to doctors on staff at Sansum or the Neighborhood Clinics) are closing their doors left and right these days. And if they're not, they're either thinking about it or transitioning to the "concierge" system-a lucrative form of practice in which patients pay in the neighborhood of $1,800 a year, on top of the usual co-pays and deductibles, to have nearly immediate access to their doctor. A cool deal if you've got the dough.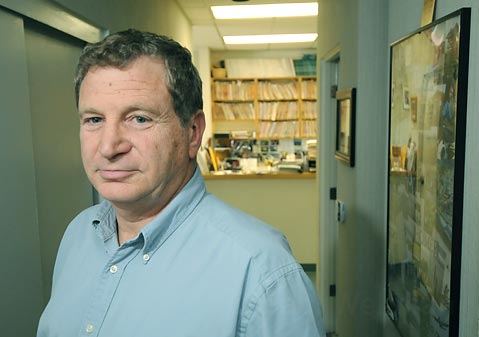 By Paul Wellman