Landing in Santa Barbara County Jail is the beginning of a journey. Those charged with major crimes are facing a tough battle within the court system and probable prison time. Others are hitting a bottom created by drug addiction, homelessness, mental illness, or a lack of education and job skills. For the latter, several programs - and people - are providing opportunities to break the cycle of self-destruction and dysfunction.
Inmates can work toward a GED diploma or participate in the Sheriff's Treatment Program, a structured plan guiding alcoholics into a 12-Step way of life. Parents can be videotaped reading books aloud to their children, with the DVD sent to their sons or daughters as part of the United Through Reading program. Homeless inmates are now discharged to the care of a new program that connects them with social services and shelter.
One of the most important sources of inmate support comes from caring individuals on the outside. Churches of all denominations have a presence in the jail. The ACLU (American Civil Liberties Union) is working with jail administrators to re-start the Ombudsman program, by which a volunteer visits inmates to help them address myriad issues and serve as a go-between with the jail. And sober alcoholics "carry the message" into institutions to help others and to enhance their own recovery.
For some recidivist offenders, a jail stay is simply another in a life-long series as they continue to drink or steal or live off the charity of enabling family members. But for those who want help or resources, there's hope.
James Robertson: Listener and Friend
Working as the ACLU Ombudsman in the Santa Barbara County Jail between 2004 and 2007 is one of James Robertson's many volunteer efforts on behalf of the incarcerated. The soft-spoken, retired UCSB math professor is a Quaker and got active with his church's Prison Visitation Support program back in the 1980s. He and others would drive up to the federal prison in Lompoc on a monthly basis to play chess with inmates, some of them extremely sharp players.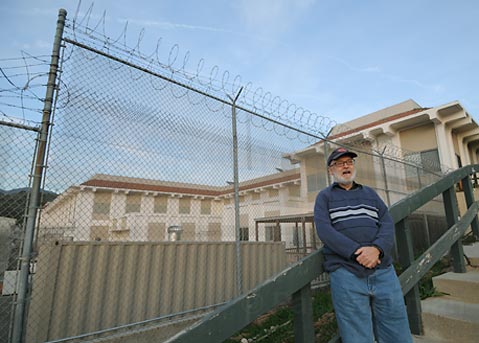 By Paul Wellman