THIS TRAPPER'S A KEEPER: Whether it's luck, fate, or simple coincidence that's brought Portland's Blitzen Trapper to S.B. so often this year, we're not complaining. This Saturday, the folk rock six-piece will return to town for round three and take on Velvet Jones (423 State St.) with fellow P-Town dwellers Loch Lomond.
The show comes on the heels of Blitzen's April stint at UCSB with indie darlings Fleet Foxes, and the completion of a soon-to-be-released EP, titled Black River Killer.
"Well, they're tracks that we've sold at shows as a tour EP," explained lead singer Eric Earley of the disc. "It's never been available in stores or online or anything. : They're all outtakes and extra songs from Furr. I recorded so many songs for that record, and you can't put out a record that has more than 13 songs usually, so there are a lot of tracks that we just didn't get on there that we're happy to have out now."
Though the seven-track EP may not pull all that heavily from its dark and murderous title track, Earley promises that the collection is a solid one. And if you're in the market for more "Black River Killer" tales, be sure to keep an eye out for the band's new music video for the song.
"It's like a miniature movie, basically," Earley explained of the vid. "The guys that shot it for us, they were able to do pretty much everything that me and [drummer] Brian [Adrian Koch] had sort of imagined. It's all actors and we're in it very minimally. You see us for a second playing the song, then it goes into this miniature movie that kind of goes along with the story of the song. It's pretty great."
Blitzen Trapper, Loch Lomond, and Ventura's own Tall Tales and the Silver Lining play Velvet Jones this Saturday, July 11, at 9 p.m. Call 965-8676 or visit clubmercy.com for tickets.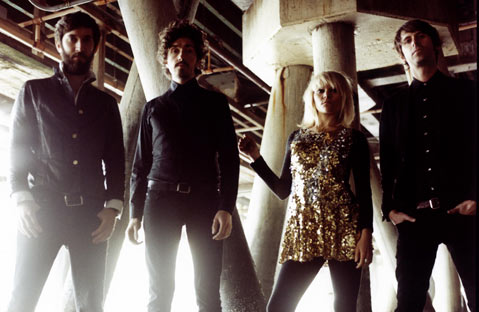 Steve Gullicklo