On May 31, 2008, sometime between 10 p.m. and 2 a.m., in the vicinity of the Isla Vista Medical Clinic, a 53-year-old homeless man named Gregory Ghan was beaten so badly that he fell into a coma. Ten days later at Cottage Hospital, with no tangible possibility of his regaining consciousness, his family removed him from life support and he died.
Since the assault, Sheriff's investigators have struggled to find Ghan's attackers and to build a strong, prosecutable case against them. A year has passed without any arrests and many of Santa Barbara's homeless, and homeless advocates, have grown frustrated and cynical. Rightly or wrongly, they wonder if the same efforts are being made on Ghan's behalf as would be made on behalf of other, socially respectable victims.
With next week marking the one-year anniversary of Ghan's assault, The Santa Barbara Independent thought it a good time to find out where the case stands and if Sheriff's officials expect to make any arrests in the near future.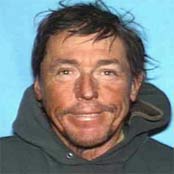 SB Sheriff