I was sexually molested when I was 10 years old. It has taken me more than 35 years to be able to write the sentence you just read. It's taken me just as long to be able to process what happened to me. I'm not over it, and I don't think I ever will be. It's part of me.
I'm an insomniac. I'm anxious every day. I struggle with my self-esteem. I continuously battle feelings of worthlessness. I'm mistrustful of people. For a long time, I had a distorted idea of sex. I suffer panic attacks-most recently last May, when I was rushed to the hospital during a supposedly relaxing trip to Arizona. I have a hard time shaking people's hands because mine are always sweating.
Even my brightest days can turn sour because of what happened when I was a boy. Take January 28, 2008, when I enjoyed one of the best evenings in my life. It was during my fifth year as the executive director of the Santa Barbara International Film Festival, and I found myself sitting on the Arlington Theatre's stage interviewing my favorite actor, soon-to-be Academy Award winner Javier Bardem. Our conversation was funny and insightful-we had terrific chemistry-and we could both tell that the audience was having as good a time as we were. Afterward, backstage, Bardem told me he'd had the time of his life and wished his family had been there. We hugged warmly and I headed toward the after-party to celebrate, only to find hundreds of people congratulating me outside of the Arlington.
Then, a stranger came up to me and said, "That was the worst interview. You should never do this again." In an instant, the joyous experience was banished from my mind, the accolades I'd just received suddenly meaningless. This single remark from somebody I'd never met hit me like a ton of bricks. I quietly snuck inside a stall of the men's bathroom and broke down.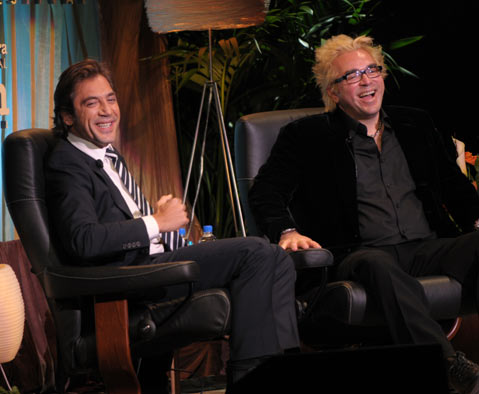 By Paul Wellman (file)