Every fall, as the light shifts to a warm autumnal glow and summer crops are at last harvested, gratitude fills the air. Nowhere in the county is this more evident than in the Santa Ynez Valley. Following weeks of a frantic and exhausting grape harvest, crush, and the ensuing long days of wine production, the winemaking community exhales a collective breath of gratitude for the culmination of their hard, year-long efforts as well as those of their winery personnel and vineyard crews.
No winery displays this thankfulness quite like Stolpman Vineyards. Known for the consistent quality of its extensive portfolio of wines, ranging from rousannes and syrahs to Rh'ne blends and sangiovese, Stolpman Vineyards believes that much of this characteristic quality can be attributed to the individuals who care for each vine in the vineyard.
In 2003, the winery began a project called "La Cuadrilla"-Spanish for "the crew"-in which the group of year-round vineyard workers are allotted a section of the vineyard to manage as they please, making all pruning, watering, and fruit-yield decisions. "We wanted to find a way to honor the people on the crew-the backbone of our company," said owner Tom Stolpman. During harvest, La Cuadrilla determines when to pick and, with the help of Stolpman's winemaking team, the members vinify the fruit themselves. The resulting wine is divided among the crew to be enjoyed with friends and family. For the first few years, members of La Cuadrilla each received a few cases of their wine. As the program gained momentum, Stolpman expanded production and was able to begin offering the wine to wine club members. Going forward, the winery's goal is to sell the wine and offer crew members a shared profit.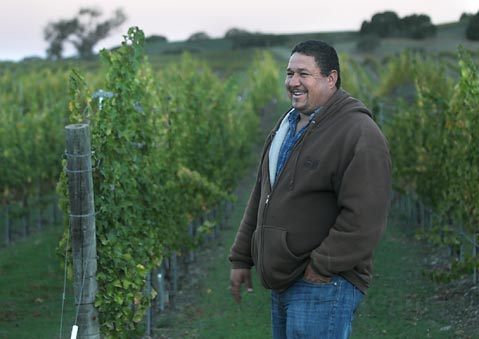 By Paul Wellman