Condor Country: Thunder rumbled across the Grand Canyon and lightning forked down over the South Rim, where a blue cloud pelted the high country with cold rain.
But on the North Rim, just 10 miles away as the condor flies, we were bathed in sunshine. The Grand Canyon National Park's North Rim is the South Rim's less popular but more relaxed sister.
The South Rim is visited annually by millions who throng to the congested, car-jammed park. Trains hoot in every day. But the North Rim is a place of relative peace and serenity, attracting perhaps 10 percent as many visitors. Why so few? For one thing, it's hard to get to. For another, it's closed from mid-October to mid-May every year due to snow blocking the single access road, Arizona 67. You're at 8,000-plus feet here, 1,000 feet higher than the South Rim.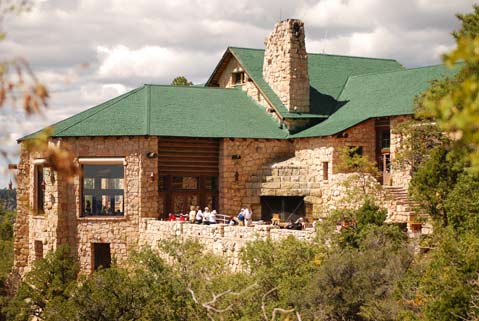 By Sue De Lapa