A proposed rule signed by the Environmental Protection Agency this week aims to prevent large ships from dumping sewage within three miles of California's coastline. The rule, if enacted in the coming months, would stop millions of gallons of waste from making its way into sensitive ocean ecosystems and would complement the recently adopted discharge ban around the state's national marine sanctuaries.
On Wednesday, August 25, EPA regional administrator Jared Blumenfield signed the proposal during a ceremony in San Francisco, paving the way for the largest "no-discharge zone" in the United States. All 1,624 miles of California's coast — a total of 5,222 square miles — would be off limits. The ban targets cruise and cargo ships weighing 300 tons or more as well as any vessel that has a two-day wastewater storage capacity.
Ships would have to travel beyond the three-mile limit before their crews could unload waste, whether treated or untreated, the idea being that sewage dilutes better in deeper waters. Boats also typically travel faster as they move away from land, so the offloads could ideally be spread over a distance, not dumped in one concentrated area. The rule looks to protect not only open ocean coastline, but also tidally influenced bays, estuaries, and rivers.
The EPA estimates that about 25.4 million gallons of sewage are generated in state waters each year. The ban, said officials, could prohibit the release of approximately 80 percent — or 20.4 million gallons — of that amount in state waters yearly. Boats caught jettisoning refuse within the zone would be forced to pay a fine or be subjected to other enforcement action, courtesy of the Coast Guard.
"California's coastal waters are a unique national treasure," Blumenfield said. "The clear waters of the Pacific are central to California's economic and ecological vitality. Stopping 20 million gallons of sewage … protects people and wildlife from dangerous pathogens." An EPA press statement noted that while there are significant regulations for land-based municipal sewage release and stormwater runoff, vessel waste has not received the same level of attention until now.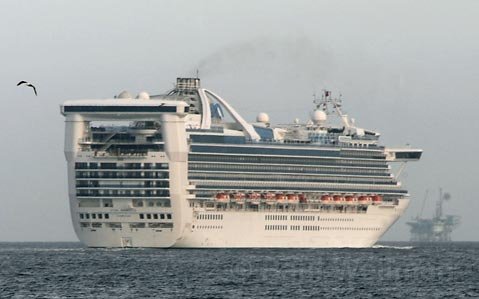 By Paul Wellman (file)