Buster Martin wants to run the Edinburgh Marathon. And why shouldn't he? He's already run the London Marathon. Well you could say, "But he's a chain smoker and drinks a little too much." Well, okay, but that hasn't seemed to stop him yet. Oh, and one other thing, he's 101 years old.
Martin is just one of the characters that Mark Wexler has come across on his journeys around the world, searching for the answer to one question, "How can I extend my life?" His documentary, How To Live Forever, attempts to answer the question.
"The death of my mother and the arrival of my AARP card got me started on thinking about my life," Wexler said, describing his reason for making the documentary. "You start to think about reevaluating your life, extending your life, and packing in more." The documentary takes the audience on Wexler's own search to find some sort of Fountain of Youth. And along the way, Wexler reveals that there may be more to this question than nutrition science can attempt to answer.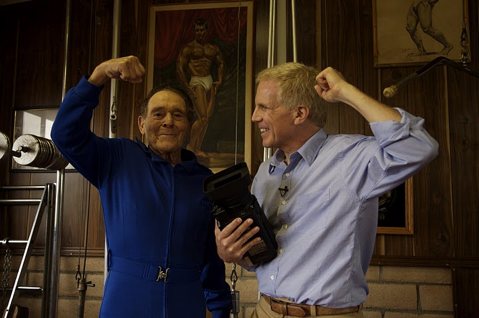 Courtesy