Shrouded in black burkas, chasing a ball that was illuminated by an internal candle, woman once played polo in secret by the light of the moon. But women have come a long way in this 2,000-year-old Asiatic sport, and last weekend they were out in full force at the Santa Barbara Polo Club for the Women's Championship Tournament qualifier.
Once the dominion of men only, the United States Polo Association's membership is now 38 percent female — the fastest growing segment of the USPA. This year, the Santa Barbara Polo Club celebrates its centennial and the First Annual Ladies WCT Qualifier. Eight teams of women from as far away as Florida, Texas, and Argentina came to compete in the event to benefit Girls Inc.
Polo is a co-ed sport, but in 2005, America's highest ranking female professional polo player — Sunny Hale — created the Women's Championship Tournament to showcase women's talent. Qualifying matches are held around the country, and the finals are played during the spring in Florida. In women's polo, you don't see the testosterone-bursting grand shots that can sail halfway down the field, but women do bring impeccable riding skills, extremely accurate ball placement, and great teamwork to the sport.
The women didn't only play hard — they partied hard too. It all started with the Calcutta at the Polo Club house on Thursday night where the draw was done for the eight teams of women to compete in two flights of games. Team Tresor de Vintage, with members Paige Beard, Sunny Hale, Natascha Baecher, and Claudia Uretz, topped the Calcutta at $800.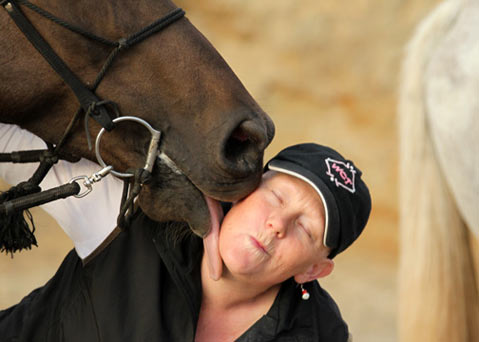 By Courtesy Photo