It was a good night for progressive Democrats in Santa Barbara County. While some of Tuesday's races were squeakers, others were convincing; regardless, it was a clean sweep in Tuesday's primary elections.
Topping the list was Senior Deputy District Attorney Joyce Dudley, who in coming weeks will become the second woman ever to be District Attorney in Santa Barbara County. With all precincts reporting, Dudley held a 54.1-to-45.6-percent lead on her opponent, Chief Trial Deputy Joshua Lynn. She is expected to be sworn in as soon as election results are certified, which happens within a month of the June 8 election.
It's been a long, strange route to electing a District Attorney, starting with Dudley announcing her opposition to then-DA Christie Stanley in early fall. The office was without a leader, Dudley and her supporters said, as Stanley was tragically crippled by lung cancer. Stanley (who passed away earlier this year) eventually dropped out of the race and endorsed her South Coast Chief Trial Deputy Joshua Lynn, who also gained the endorsement of former DA Tom Sneddon and several others in management positions. But by that time, Dudley had already gained endorsements from two county supervisors, Sheriff Bill Brown, and, shortly after, the Santa Barbara Police Officers Association.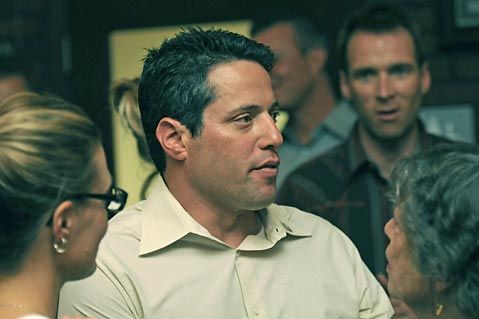 By James Sinclair