Sun Power: How strong is the sun in Death Valley National Park? Answer: At least strong enough to energize four acres of photo-voltaic solar panels to the tune of one megawatt. This may not sound like much, but the Furnace Creek Inn-Ranch area gets 30 percent of its electric power via these silent un-polluters.
Over 30 years, the system will eliminate more than 284,000 tons of pollutants that contribute to global warming, acid rain, and smog, according to Xanterra management, which operates the two resorts. Solar power is fed directly into the regional grid, not to batteries.
Eyebrows were raised when Sue and I announced at the coffee shop that we were heading for this 3.3-million-acre rock pile.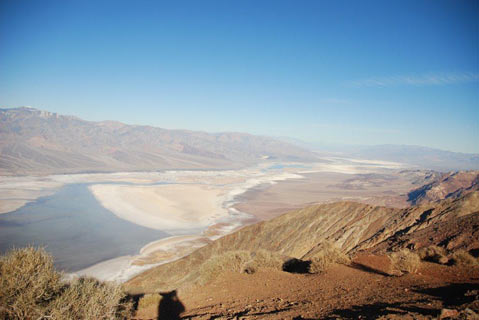 By Sue De Lapa