After a cooler-than-normal summer filled with Solstice and Fiesta celebrations, Santa Barbarans can mark the arrival of autumn with this weekend's OUTrageous: The Santa Barbara Lesbian, Gay, Bisexual, Transgender and Queer (LGBTQ) Film Festival. The festival, in its 19th year, promises three days of excellent feature-length films and shorts, mostly playing at downtown's Metro 4 Theatre.
As in years past, the slate includes pieces from around the world (Peru, New Zealand, Brazil, South Korea) and offers a good balance of fictional work and documentaries. "We try to get as broad a range of films as possible to reflect the wide array of gay experiences," said Mashey Bernstein, founder and chair of OUTrageous. "The festival gives us a rare opportunity to explore queer lives in other countries and from other perspectives." Bernstein's team of 13 volunteers was also diligent about booking filmmakers and actors to attend the screenings.
Although things get started in earnest on Friday, UCSB's MultiCultural Center kicks off the festival on Thursday with a free program of short films that focus on diversity within the gay community. The directors of You Can't Curry Love (which follows a London transplant as he travels to his homeland of India and falls for a handsome local) and One on One (about two basketball players who try their hand at ballroom dance lessons) will be in attendance.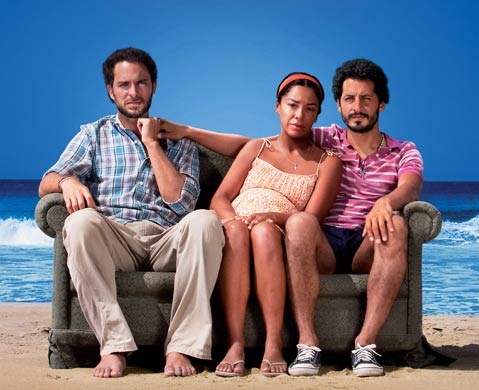 By Courtesy Photo